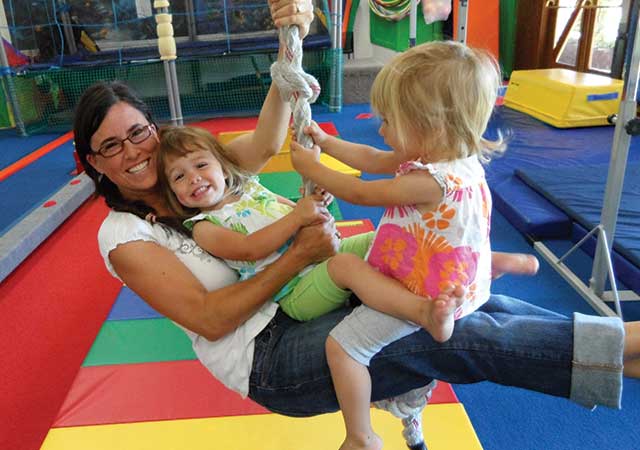 Gymnastics and Fitness for Children in Santa Cruz
Located in Pleasure Point at 3910 Portola Drive, Suite 2 & 3, Santa Cruz, CA 95062
 (831) 464-BUGS (2847)
Junebug's Gym creates a place where your child can experience a fun-filled adventure in movement. We have caring, respectful, and supportive staff that encourage every child in their growth of large motor skills and gymnastics along with social, emotional, and cognitive development. Our goal is to help every child feel control and empowerment in their bodies, to build self-esteem through success, to open up imaginations, and to feel confidence and joy in their exploration of movement.
We have Classes from crawling to age 8 (or 80 pounds and under).
Come have fun with us!
~ June (Junebug) Ralston
Please note! A signed waiver from a parent or legal guardian is required before joining any of our classes or other gym events.
Tumblebugs, Inchworms, and Open Gyms are the only drop-in classes offered here at JuneBug's Gym. All other classes require pre-enrollment. Please call ahead of time to ensure space is available for your child in any of our classes. You may call to enroll your child or to schedule a first time free trial class at 831-464-BUGS (2847).
Thank you!

Birthday Parties
Come celebrate you child's next birthday at our gym. We offer 1-hour of gymnastic fun, music, dance, obstacle course, parachute play and zip-line; plus 45 minutes of party time in our Party Room*.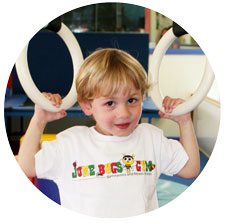 Birthday Parties may be booked:
Saturdays at 1pm or 3:15pm
Sundays at 11am, 1:15pm, or 3:30pm
Check out our Birthday Parties page for more information!
Parent's Night Out!
Do you and your spouse need a date night? On the second Saturday of every month Junebug's Gym offers New extended hours for our popular Parent's Night Out. Check out our Events page to learn more.